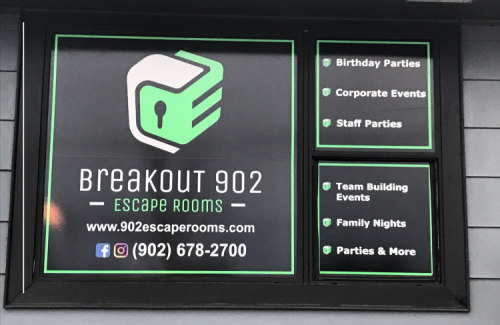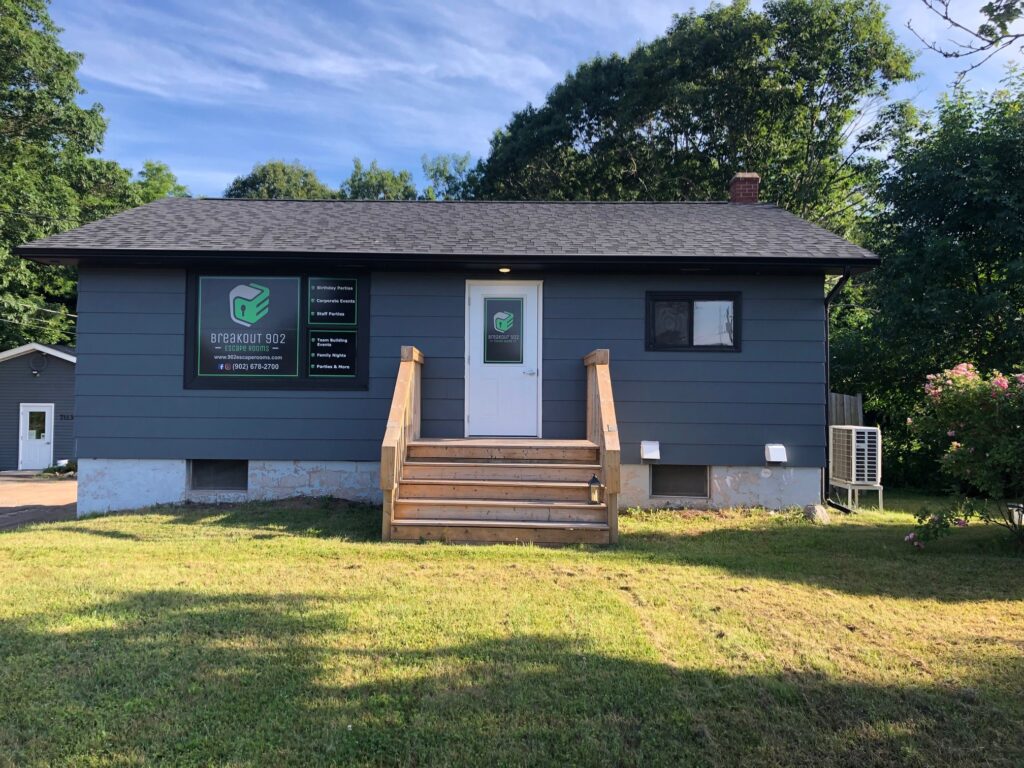 Bookings can be made via email, phone or message us on Facebook!
> $35 Per Player (Tax Included)
GET YOUR FRIENDS TOGETHER
WORK AS A TEAM
FIND THE HIDDEN CLUES
TEST YOUR SKILLS
BREAKOUT – WELL DONE
BOOK ANOTHER ROOM
GREAT ACTIVITY FOR SPECIAL EVENTS
Give the gift of an exhilarating experience!
Gift Cards Available In-Store starting at $30.00
Stop in and get your gift card for someone special today!
Lockdown: Breaking 902 escape room operators reflect on first year in Coldbrook
– full article
Valley Family Fun
Breakout 902 Escape Rooms in Coldbrook for Family Team Building Fun
– full article
Kings County Advertiser
Can you escape? Breakout 902 Escape Rooms opening in Coldbrook
– full article